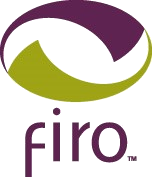 Fundamental Interpersonal Relations Orientation™ (FIRO®)
The groundwork for building effective and successful working relationships
Quick Links: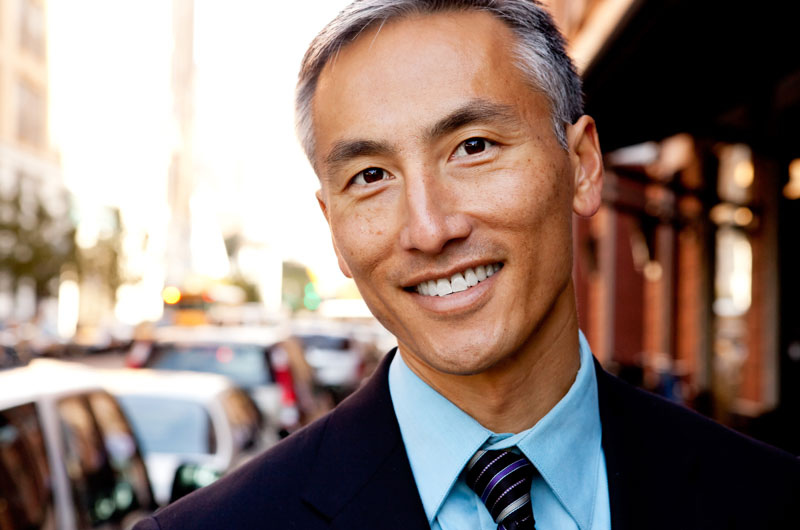 For more than 50 years, the Fundamental Interpersonal Relations Orientation™ (FIRO®) approach has helped people understand their interpersonal needs and how those needs influence their communication styles and behaviour – thereby improving their personal relationships and professional performance. The FIRO® instrument address the core of personality – people's underlying needs – and precisely identify sources of tension in relationships
The FIRO® assessment is based on social need theory: all living things seek equilibrium between their basic needs and getting those needs met. They address, gather, and present critical insights around these fundamental areas: how you tend to behave toward other and how you want others to behave toward you. Use this instrument to cultivate highly effective teams by helping team members discover how their needs for participation, influence and closeness form their team's success.
Take a moment to view this short video to learn about the FIRO® instrument.
Explore the FIRO® Model
Below you can see how the FIRO-B® assessment is scored in the table below.
Applications
The FIRO® assessments are ideal for a wide range of applications, including the following:
Team building—to accelerate the team formation process and allow members to overcome barriers and progress to higher levels of performance
Leadership and executive development—to identify leadership styles and help leaders unlock greater team performance by meeting the interpersonal needs of managers, peers, and direct reports
Relationship building—to ensure that employees get the most out of working relationships by helping them understand how to meet the interpersonal needs of customers and stakeholders
Professional development—to increase employees' self-awareness for better understanding of how their positive behavioural changes boost morale, productivity, and engagement
Conflict management—to improve skills for assessing different types of conflict and applying emotionally intelligent strategies
Key Benefits
Creates an opportunity to effect behavioural change quickly by providing specific insights into people's interpersonal needs
Identifies existing communication and interpersonal dynamics that affect leadership success – helping people overcome or prevent issues
Details strengths and development recommendations for improving leadership performance
Supports effective leadership development, one-on-one coaching, communication and team effectiveness and performance
Work as stand-alone tools or can be combined with other tools, such as the MBTI

®

 instrument, to provide a comprehensive view of personality, interpersonal needs and behaviour
FIRO® Portfolio
The 54-item FIRO-B® assessment measures interpersonal needs on three scales:
Inclusion
Control
Affection

FIRO-B® is of particular value because it:
Reveals how interpersonal needs drive people's behaviour
Shapes people's ability to build trust, influence others, and create productive relationships
Facilitates the formation and reengagement of teams
Highlights perceptual gaps that may inadvertently derail relationships
Generates a variety of comprehensive interpretive reports to support applications
FIRO Business® Key Highlights
The 30-item FIRO Business® assessment addresses the specific requirements of organizations.
It helps develop professionals, thus improving organizational performance. In addition to encompassing the above benefits, it specifically measures needs in three business-focused areas: Involvement, Influence, and Connection
FIRO Business® is of particular value to organizations because it:
Quickly gathers key insights for relating to direct reports, superiors, and peers
Addresses influencing and negotiating, making decisions, and setting priorities
Identifies existing communication and interpersonal dynamics that affect leadership success
Helps people overcome workplace obstacles and/or prevent workplace issues
Supports professional and leadership development, coaching, and team performance initiatives
Generates two reports: Client Feedback Report and Coaching Report for Leaders
Other Available Translations
Please note that translations are available for selected FIRO® products and assessments in the following languages:
Chinese – Simplified, Chinese – Traditional
Frequently Asked Question
Visit our training page to find out more about the FIRO® Certification Program
Click here to view the training calendar or to enrol in the next available Certification Program
The FIRO® instruments are what we call 'Restricted', and you need to be trained and certified to access and use them. This ensures that the instruments are used for the purpose for which they were designed and that they are being administered and interpreted correctly.
We offer a Certification Program that will qualify you in the professional and ethical administration of the FIRO® instruments, and upon successful completion of the program you will become certified to purchase and use both the instruments and their reports.
The FIRO® framework is simple to understand and apply, making its use alongside other development techniques straightforward and highly effective.
It has also been highly successful as an addition to development initiatives using MBTI®
It can be used to address a wide range of applications including conflict, coaching, team development, communication and problem-solving
It is supported by a strong base of scientific research demonstrating its validity as a complementary development tool